Welcome to the greenSME Hub
greenSME aims to strengthen manufacturing SMEs' capacity to adopt advanced technologies and social innovation for sustainability through a sustainability assessment tool, an action plan, and financial support to foster projects between manufacturing SMEs and Sustainability and Technology Providers.
Our Community is an innovation one-stop-shop where Manufacturing SMEs, Sustainability and Technology Providers and other key stakeholders can interact and access the latest knowledge.
We invite you to register and 1) address environmental and social challenges in your company, 2) connect with service providers, and 3) get the latest on events and opportunities as part of your sustainability journey. 
Manufacturing SMEs that have completed the free Self-Assessment Tool, made an Action Plan with our experts and are paired with a greenSME Accredited Sustainability Provider can apply. See the list of accredited providers here.
Click to see more information.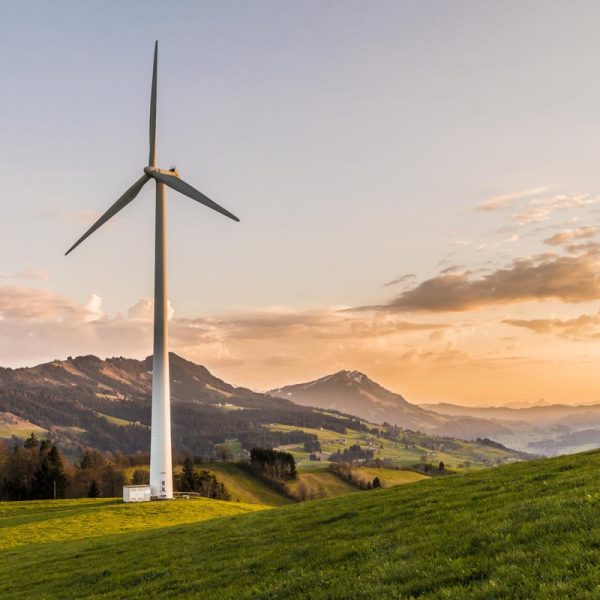 The EU aims to become climate neutral by 2050. As manufacturing is a key player in achieving this target, a shift towards sustainable operations is a must.
Without awareness of the impacts of geopolitical and demographic changes, global supply chain disruptions and carbon reduction regulations, it is difficult to take the first step towards sustainability. The slow uptake of advanced technologies, social innovation and environmental sustainability prevents competitiveness in a volatile, uncertain, complex and ambiguous world.
We created two innovative pathways for Manufacturing SMEs and Sustainability and Technology Providers to pilot new methods and technologies for cleaner, energy-saving and cost-reducing operations. Here's what you can expect: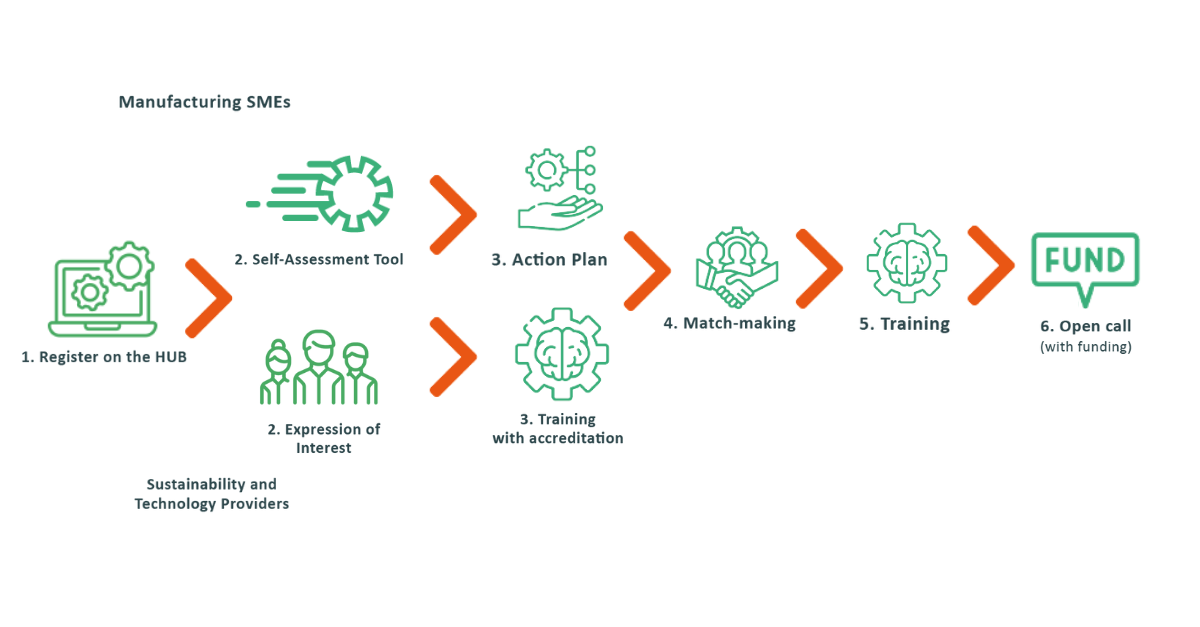 greenSME offers Manufacturing SMEs and Sustainability and Technology Providers a digital space to connect, collaborate, test new approaches and become part of a wider and needed transition towards climate neutrality and a circular economy.

You must become a member of the greenSME HUB to start your journey.
Get ahead of the game with innovative tools
To address the above challenges, greenSME offers an online community part of our Hub. The Hub is a supportive space to aid the manufacturing sector towards sustainability adoption. It combines current opportunities in digitalisation with growing opportunities of technology and social innovation to enable such transformation.